Description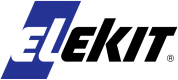 ELEKIT PS-3250 is an RIAA turntable preamplifier to convert a turntable's phono-level output to an RIAA-equalized line-level signal, supporting both MM and MC cartridges by changing a jumper location on the PCB.
Low-noise NJM2068DD op-amp used.
In addition, for the electronic parts, ±1 % tolerance metal oxide resistors and ± 2% tolerance film capacitors are adopted to realize small RIAA deviation and low noise.
For the equalizer circuit, CR type is adopted and there is no concern for the deviation of equalizing characteristics even when op-amp is exchanged.
A positive and negative voltage generating circuit is on-board for the power unit, and high quality sound and wide dynamic range are secured by supplying ±15 V for op-amp.
POP noise suppressor upon power ON/OFF is on-board.
In an equalizer amp, the noise level, especially the hum noise, depends largely on the IN/OUT wiring and the grounding location. Therefore for this kit, IN/OUT jack and grounding bracket to fix those parts to the PCB are included.
Technical specification
CARTRIDGES
MM (approx. 47 kΩ)
MC (approx. 100 Ω or 30 Ω)
CIRCUIT
CR equalizer (RIAA)
OPamp dual amplification
RIAA DEVIATION
Within ±0,5 dB (20 Hz – 20 kHz)
GAIN (@ 1 kHz)
27 dB (MM, LOW-G)
32 dB (MM, MID-G)
36 dB (MM, HIGH-G)
56 dB (MC, LOW-G)
62 dB (MC, MID-G)
65 dB (MC, HIGH-G)
NON CLIP MAX. OUTPUT (@ 1 kHz)
9 V RMS
POWER VOLTAGE
DC 5 V – 12 V
POWER CONSUMPTION
(OPamp: NJM2068DD)
100 mA (5 V)
30 mA (12 V)
PCB SIZE
100 x 80 mm
PS-3250 requires external power source, stabilized DC 5 V – 12 V.