Description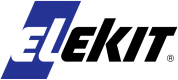 Directly heated triode tubes like the 300B and 2A3 enjoy an enduring popularity among audiophiles. The 300B with its rich midrange and extended bass – and 2A3 with its delicate expression and gentle tone – they offer a very special sonic experience.
300B and 2A3 tubes are similar in the appearance, however, since their maximum rating and the filament voltage are totally different, these two tubes cannot easily be used in a same amp. In TU-8900, the tubes installed are automatically distinguished and a filament voltage and a voltage of B-power are automatically set, which enables users to enjoy the difference in sound of both tubes very easily. Many manufacturers are producing 300B and 2A3 tubes so users can enjoy trying the various versions available in the market.
Distinguished tube types are indicated by the LED color at the sides of the volume knob, i.e., green when 2A3 tubes (or no tubes) are installed, and blue when 300B tubes are installed.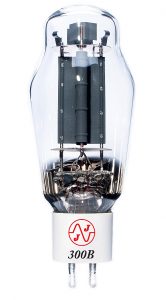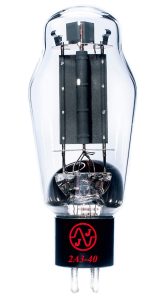 Background hum is one of the shortcomings of directly-heated tubes. However, in TU-8900, the latest technology is adopted to the power circuit which resolved this problem completely. Users can enjoy pure sound without a hum noise from the amp even through a very sensitive headphones or earphones. In addition, the power for the B-power and the filament is taken from the second winding of the power transformer separately for right and left channels to minimize the interference between channels as much as possible. If there is excess current in B-power, a protective function becomes active, the power is shut down and the LEDs on the right and left sides of the volume knob turn red. The protective circuit and the main part of the power circuit are preassembled as a complete module.
Since the bare characteristic of triode tubes is already good, there must be not a few people who are eager to listen to the triode tube sound without negative feedback applied. In TU-8900, changing the position of a jumper socket on the PCB, users can change the setting to NON-NFB. In addition, the gain level increases by approx. 8 dB when NON-NFB setting, which enables users to use the amp without a preamp.
OUTPUT TRANSFORMERS
Tube amplifier DIY kit TU-8900 is available in two versions – with standard output transformers (TU-8900E) and with dedicated, famous, hand-made Lundahl output transformers for highest possible sound quality (TU-8900VK – this version). If you decide to buy standard version, it is possible to change them for a Lundahl OPTs in the future without any problems.
TECHNICAL SPECIFICATION
CIRCUIT CONFIGURATION
Single ended tube amplifier
TUBES
SEPARATELY ORDERED
300B x 2 or 2A3 x 2
12AU7 (ECC82) x 2 or 12BH7A x 2
Below specs are for 300B + 12AU7 (ECC82), with NFB, 8Ω load if not set otherwise
RATED OUTPUT
8W + 8W (300B) / 3,5W + 3,5W (2A3) (THD 10%)
RATED INPUT
1 VRMS (300B) / 650 mVRMS (2A3)
RESIDUAL NOISE
15 µV (IHF-A)
FREQUENCY RESPONSE
7 Hz – 90 kHz (with NFB) / 12 Hz – 45 kHz (Without NFB)
INPUT IMPEDANCE
50 kΩ
OUTPUT IMPEDANCE
4 Ω – 6,3 Ω / 8 Ω – 16 Ω
Selectable by the rear switch
INPUT TERMINAL
LINE x 1
OUTPUT TERMINAL
Speaker terminal gold-plated screw (banana plug usable), headphone terminal 6,3 mm jack
POWER VOLTAGE
AC 110-120 / 220-240 V 50/60 Hz (3P inlet)
POWER CONSUMPTION
90 W
DIMENSIONS
W 365 x H 214 x D 320 mm
WEIGHT
Approx. 11,4 kg (excl. power cord)
KIT CONTENTS
All electronic and mechanical parts, including PCBs
Complete enclosure
English assembly manual
Power cord with Japanese plug (you will need a proper cord for your country)
Vacuum tubes (if you select appropriate option)
Output transformers (if you select appropriate option)
WARRANTY
Since this is an electronic product assembled by a user, we cannot provide a standard warranty like those found with a regular electronic product. Instead, we can provide help to resolve your problems via troubleshooting support or you can e-mail EK JAPAN (manufacturer) directly.
Throughout the instruction manual, there are many check points, and in many instances the problem can be solved if you review these points closely, and use the troubleshooting on page 22 of manual before contacting with us. If you experience problems with the assembled product, please contact.
DOWNLOADS
Please remember that this is a tube amplifier DIY kit (Do-It-Yourself) which means that YOU will have to build it yourself using assembly manual. You should have appropriate tools and basic electronic and soldering skills. If you are not sure that you will be able to do it, please select assembly service and we will build it for you. Please remember that we assembly on request and it takes around a week with post-assembly tests.
Please remember that inside working amplifier there are lethal high voltages which can be very dangerous! Also tubes are getting very hot so BE VERY CAREFUL while assembly and further use. For your own safety, please read Assembly Instruction Manual carefully before you begin assembling the amplifier. Please follow the instructions step by step for correct assembly and operation.