ELEKIT TU-8550
TUBE PREAMP DIY KIT WITH PHONO AMP
Newest addition to Elekit family - preamplifier kit with phono amp, in chassis with size matching to TU-8900 amp. Among other, it features a CR type RIAA equalizer circuit for straight-forward and smooth sound quality, quadral volume pot, four input lines and two outputs. And as usuall, highest sound quality provided with six tubes.
Quadral volume for the flat amp diminishes residual noise upon low volume
High gain is required for a preamp when the level of a sound source is low or when the input sensivity of a power amp is low. On the other hand, high gain of a preamp brings about a problem of residual noise at a small sound volume. VOLUME-GAIN locking system, where the gain decreases as the sound volume is lowered down (approx. 1.4 times) and increases when a volume is highered (approx. 7 times) puts this residual noise problem to rest and diminishes the noise at low level even when the sound volume is low.
Thorough elimination of hum noise
In the power sections, for rectification, fast-recovery diodes are adopted for B-power, and a slow-start by MOSFET is adopted for stabilized power supply. In addition, for A-power (heater power), all tubes are DC-powered by a LDO regulator to eliminate hum noise thoroughly.
REC-OUT built-in
Signals selected by the selector are output from REC-OUT which users may use when connecting TU-8550 to a recording device or using the signals output from the equalizer amp of TU-8550 in other amplifier device.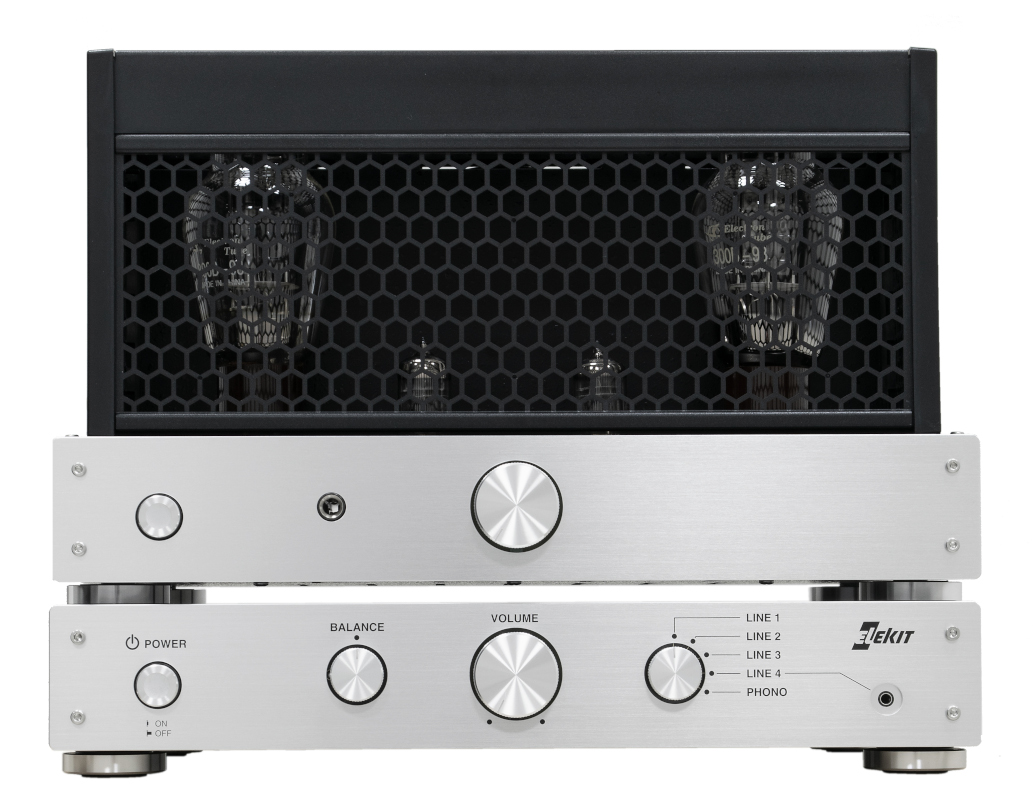 TU-8550 + TU-8900