PRODUCTION DISCONTINUED
THIS KIT IS NO LONGER AVAILABLE
TU-8150, being a little brother of TU-8200, is taking over some attractive features from TU-8200 to enjoy difference in sound, such as:
3 different connection modes: Ultra linear, Triode and Pentode. Selectable by a jumper plug
Different tubes for rolling: 6AQ5 and 6V6 series
Additional space for larger capacitors to give users upgrade options
The biggest point we believe is that the amp is designed not just for the stationary music players but also for portable audios. There is a preamplifier stage configured with an Opamp to resolve the problem of short of gain from a portable audio. The Opamp is mounted on an IC socket so that it can easily be exchanged with other commercially available Opamps. Each Opamp gives different taste in sound, so that users can take pleasure in searching a sound of their choice.
Also, portable audio lovers tend to use headphones/earphones, and as a matter of course, TU-8150 is equipped with a headphone jack. Moreover, the power to drive a headphone/earphone can be selected from 3 options by the combination of 2 resistors per channel. Users can select a combination most suitable for their own headphones/earphones.
We hope these exciting features will attract both old and new audiophiles around the world.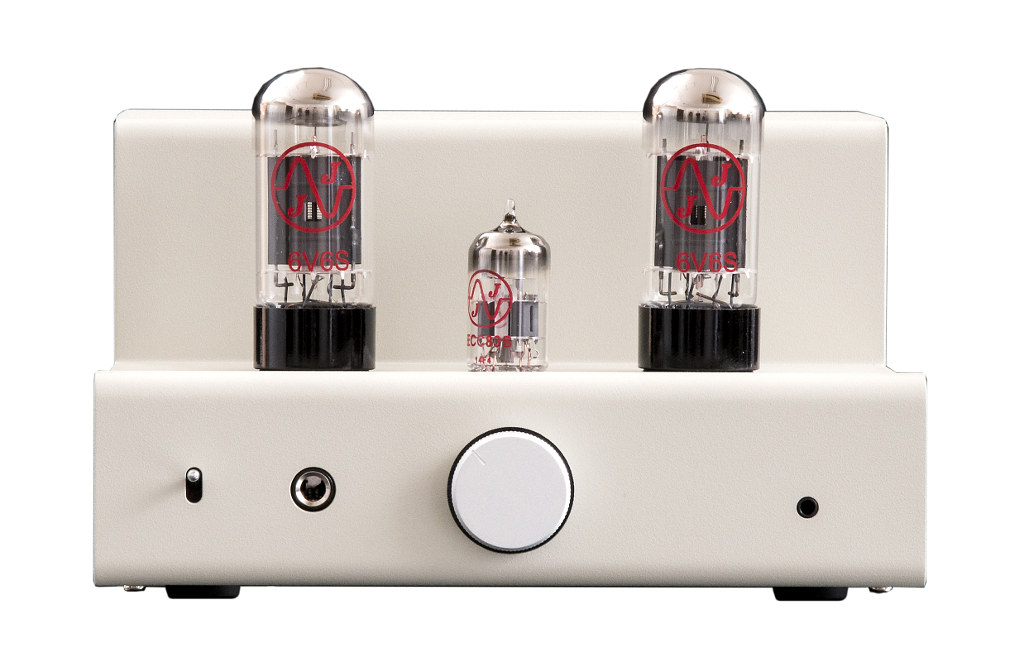 TU-8150 with 6V6S tubes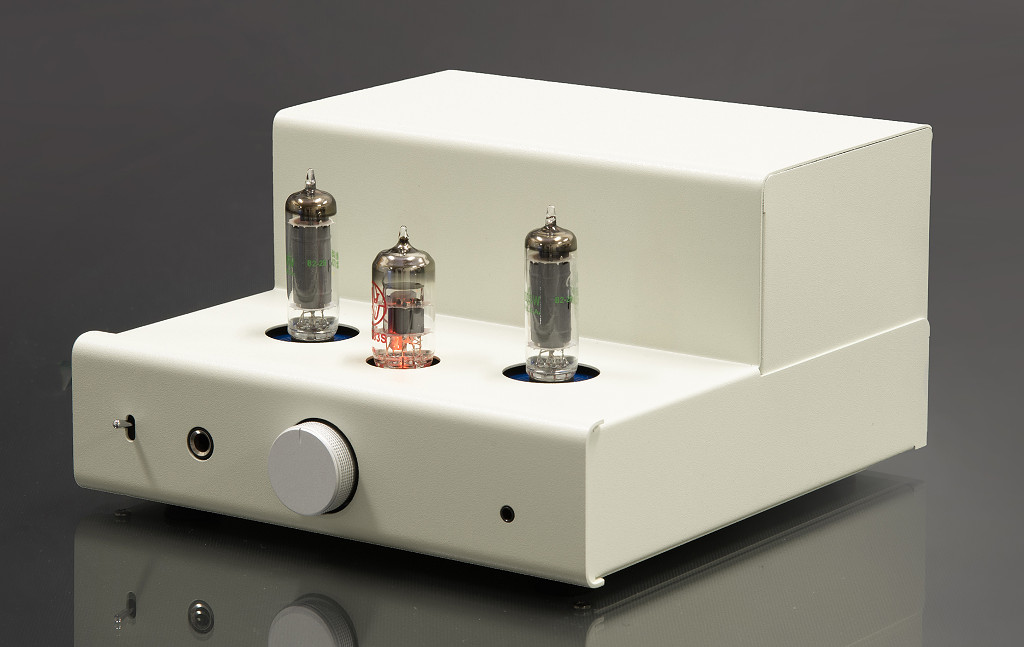 TU-8150 with 6005W tubes