Description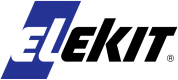 TU-8200R is a slightly improved version of the Elekit most popular amp kit – TU-8200 which sounds even better than its predecessor. Among others, it is possible now to select one of three headphone output levels, there is low ESR conductive polymer hybrid aluminium electrolytic capacitors in the cathode bypass circuit as a standard and improved protection circuit to prevent malfunction when tube rolling. There is also more better quality components used and you can now use ALPS R27 volume pot. Discover the differences in listening pleasure with the flexibility of various power tubes and output modes. This is a single power amplifier using natural sounding and powerful 6L6GC tubes. Below are the main features of this power amplifier:
Comes with 6L6GC power tubes, but also supports wide range of power tubes, such as KT88, KT90, KT66, EL34, etc. Simply swap power tubes – no need to re-bias.
A newly developed "Active automatic bias adjustment" function automatically adjusts the bias for the optimal condition for each tube.
3 types of amplifier mode; Ultra Linear, Triode, and Pentode, can be selected simply by moving the jumper plugs on the PCB.
INPUT1/INPUT2 on the back panel, and a headphone jack on the front panel.
FET ripple filter on board for power B for both right and left channels.
Overcurrent protection circuit on board.
Worldwide power transformer to support 4 different voltage environments: 100V, 115V, 200V and 230V (selectable upon assembly).
Fiberglass PCB with 70um thick copper is used to increase electrical conductivity and dissipate heat.
Most of the circuit components are mounted on the PCB and the PCB units are connected by cords with connectors so that even beginners can solder and assemble without difficulty.
Low ESR conductive polymer hybrid aluminum electrolytic capacitor used for the cathode bypass voltage amplification. These low ESR electrolytic capacitors offer highresolution and clear audio input.
Kit includes brand new JJ Electronic tubes: 6L6GC x 2 + ECC82 x 2.
There is also available a Lundahl output transformers upgrade kit which replace the stock transformers for highest quality famous Lundahl's hand-made trafos – check it here: Lundahl OPT Upgrade Kit for TU-8200
TECHNICAL SPECIFICATIONS
STOCK TUBES
6L6GC x 2 pcs. / ECC82 x 2 pcs
Possible use KT66, KT77, KT88, KT90, 5881, 6550, EL34 (6CA7)
RATED OUTPUT
6L6GC (UL mode): 8W + 8W (8 Ω load, 1kHz)
6L6GC (Pentode): 8.2 W + 8.2 W
6L6GC (Triode): 4W + 4W
RESIDUAL NOISE
6L6GC (Ultralinear): 90μV (IEC-A)
RATED INPUT
6L6GC (UL mode): 230 mV
FREQUENCY RESPONSE
12 Hz – 70 kHz (-3 dB)
INPUT TERMINALS
LINE x 2 (LINE 1, LINE 2)
SPEAKER IMPEDANCE
4 Ω – 16 Ω
Switching 4Ω-6,3Ω or 8Ω-16Ω
HEADPHONE IMPEDANCE
8 Ω – 1 kΩ
Output level selectable by 3 jumpers
POWER CONSUMPTION
60 W (with 6L6GC)
85 W (with KT88)
DIMENSIONS
W 252 mm x H 175 mm x D 285 mm
With stock tubes mounted
WEIGHT
Approx 6,6 kg
POWER VOLTAGE
AC100V 50/60 Hz (3P inlet)
115V, 200V or 230V specifications available