Description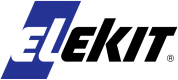 This module converts the digital signal of the sound from PC to analog. Just connect the module to the USB terminal of your PC, then it is automatically recognized – no need of installation. PCM2704C and NJM4580D are adopted for DA converter and OPAmp of the output stage, respectively, for you to enjoy its clear sound. In addition OPAmps are equipped in IC sockets so that you can exchange them with your favorite one to compare the difference in sound.
Moreover, there is a room for function expansion that allows modifications for even better sound quality. Power supply system switching terminal (from USB bus power to self-power system supplied from external source) and terminal to supply an external clock.
PS-3249 is designed to be embedded inside TU-8100, PCL86 Single Stereo Amp. You can upgrade your TU-8100 with this USB-DAC module.
TECHNICAL SPECIFICATION
| | |
| --- | --- |
| POWER SUPPLY SYSTEM | USB bus power with possibility to modify to self-power system supply from external power source |
| OPERATION SYSTEM | Microsoft Windows XP or higher, MAC OS X or higher |
| USB | 1.1 or 2.0 |
| USB INPUT TERMINAL | USB Mini-B |
| SAMPLING RATE | 32kHz, 44.1kHz, 48kHz |
| DAC RESOLUTION | 16 bit |
| OUTPUT DISTORTION RATE | 0,014% (USB bus power) |
| FREQUENCY RESPONSE | 10 Hz – 22,5 kHz (1 kHz) |
| PCB SIZE | 97 x 45 mm |
PS-3249R allows the following extensions.
Change the power supply system from USB bus power to self-power system to supply exterminal power.
Addition of volume control switch to enable control of the PC volume from the module by adding a push switch.
Connection of external clock – Connection of an oscillator with less jitter.