Description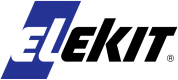 Clear sound of solid-state amp and smoothing warm sound of tube amp – this company cubic amp enjoys the good aspects of those two different types of amplifiers.Deck your desk with this sophisticated amp and its pleasant sound.
Features
Hybrid of vacuum tube input buffer + D-class speaker amp (AB-class headphone amp built-in)
DC-controlled electronic volume built-in the amplifier IC. Therefore the volume deflection between right and left channels at small sound volume is minimized.
Headphone output
Built-in USB-DAC for computer connection
Interlocking the amp power ON/OFF with the PC USB power selectable
Assembly kit for users to experience the fun of DIY
PCB is preassembled, no soldering is required. For assembly, users will need a long-nose pliers and a screwdriver only. (A hex wrench is included.)
Kit includes ECC82 vacuum tube.
TECHNICAL SPECIFICATION
VACUUM TUBE
ECC82 (12AU7) x 1
INPUT
INPUT-1: 3.5 mm stereo mini jack (front), 170 mV
INPUT-2: RCA jack (rear), 470 mV
INPUT-3: USB mini-B connector (rear)
INPUT-1 and INPUT-2 are mixed
USB input is cut when INPUT-1 is connected
SPEAKERS
6 Ω – 8,2 W + 8,2 W
8 Ω – 6,5 W + 6,5 W
Gold plated binding terminals (banana plug usable)
HEADPHONES OUTPUT
16 Ω – 8 mW + 8 mW
FREQUENCY RESPONSE
20 – 25000 Hz, -3 dB, 6 Ω load
RESIDUAL NOISE
120 µV (IEC, 6 Ω load)
FREQUENCY RESPONSE
20 Hz – 50 kHz (-3 dB)
USB DAC
32 kHz / 44.1 kHz / 48 kHz (16bit)
WindowsXP or later, Mac OSX
POWER VOLTAGE
Amplifier: 12V
AC Adapter: 100 – 240 V
POWER CONSUMPTION
No signal: 0,2 A
Rated output: 2 A
DIMENSIONS
W 88 mm x H 90 mm x D 117 mm (incl. projections)
W 88 mm x H 88 mm x D 88 mm (chassis only)
WEIGHT
Approx. 790 g
Assembled, excl. AC adapter
Specification of the product are subject to change without prior notice. Colors of the product may look different than presented on pictures.