Description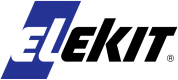 Directly heated triode tubes like the 300B and 2A3 enjoy an enduring popularity among audiophiles. The 300B with its rich midrange and extended bass – and 2A3 with its delicate expression and gentle tone – they offer a very special sonic experience. These two tubes, similar in appearance but very different in characteristics, can both be used in TU-8900 without any special changes in amplifier settings. Many manufacturers are producing 300B and 2A3 tubes so users can enjoy trying the various versions available in the market.
TU-8900 is a latest addition to the Elekit kits portfolio. It's a successor of very popular TU-8600 model which, except of perfect sound quality, brings you more interesting features. It offers power tubes rolling (300B / 2A3), possibility to use 12BH7A instead of 12AU7 (ECC82), selectable headphone impedance / volume level, possibility to switch to non NFB circuit and new, polycarbonate tube cage. Together with exceptional kit quality and carefully selected components, it promised a lot of fun assembling and satisfaction with your own, hand-made, very high quality vacuum tube amplifier.
OUTPUT TRANSFORMERS
TU-8900 is available in two versions – with standard output transformers and with dedicated, famous, hand-made Lundahl output transformers for highest possible sound quality. If you decide to buy standard version, it is possible to change them for a Lundahl OPTs later without any problems.
TECHNICAL SPECIFICATION
CIRCUIT CONFIGURATION
Single ended tube amplifier
TUBES
SEPARATELY ORDERED
300B x 2 or 2A3 x 2
12AU7 (ECC82) x 2 or 12BH7A x 2
Below specs are for 300B + 12AU7 (ECC82), with NFB, 8Ω load if not set otherwise
RATED OUTPUT
8W + 8W (300B) / 3,5W + 3,5W (2A3) (THD 10%)
RATED INPUT
1 VRMS (300B) / 650 mVRMS (2A3)
RESIDUAL NOISE
15 µV (IHF-A)
FREQUENCY RESPONSE
7 Hz – 90 kHz (with NFB) / 12 Hz – 45 kHz (Without NFB)
INPUT IMPEDANCE
50 kΩ
OUTPUT IMPEDANCE
4 Ω – 6,3 Ω / 8 Ω – 16 Ω
Selectable by the rear switch
INPUT TERMINAL
LINE x 1
OUTPUT TERMINAL
Speaker terminal gold-plated screw (banana plug usable), headphone terminal 6,3 mm jack
POWER VOLTAGE
AC 110-120 / 220-240 V 50/60 Hz (3P inlet)
POWER CONSUMPTION
90 W
DIMENSIONS
W 365 x H 214 x D 320 mm
WEIGHT
Approx. 11,4 kg (excl. power cord)
DOWNLOADS