Description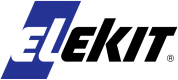 TU-8600S is a third generation of TU-8600 series, a 300B single-ended tube amp kit released as a limited production model for 2017 and 2018. Receiving many requests from both domestic and oversea markets, we are again reproducing it as a revised version TU-8600S with some modification to the parts layout on the PCB from TU-8600R. And again it is a limited production model.
In 2019, TU-8600 was selected as the Stereophile Recommended Components, the first kit amp picked and reviewed by Sterophile. The new TU-8600S amp has a lot more improvements from its predecessors TU-8600 (2017) and TU-8600R (2018-19). Now (2023) very limited amount of TU-8600SVK has been produced and is available only with Lundahl's LL2785B output transformers set and ALPS R27 potentiometer.
The 8600S has been reviewed by Stereophile and is now a Stereophile recommended component.
More info about this kit you can find also on our dedicated page here.